The Nike Kobe 6 was a signature basketball sneaker designed by Nike for Kobe Bryant, an NBA superstar who played for the Los Angeles Lakers. The shoe was first released in 2010 and was designed by Eric Avar, who had previously worked with Kobe Bryant on several other signature shoes.
The Kobe 6 was designed for performance on the basketball court, featuring a low-cut design with a Flywire upper for support and a Zoom Air cushioning system for comfort and responsiveness. The shoe also had a unique "snake scale" pattern on the upper, inspired by Kobe's "Black Mamba" nickname, that provided added durability and protection.
The Kobe 6 was known for its lightweight and responsive design, making it a favorite among basketball players who valued speed and agility on the court. It was also popular as a lifestyle sneaker, with many collectors and enthusiasts seeking out rare and limited edition colorways.
The Kobe 6 was released in many unique and eye-catching colorways, including the "Grinch" colorway inspired by the character from Dr. Seuss' How the Grinch Stole Christmas, the "Rice" colorway inspired by Kobe's love for soccer, and the "All-Star" colorway released for the 2011 NBA All-Star Game.
The Nike Kobe 6 helped to solidify Kobe Bryant's legacy as one of the greatest basketball players of all time, as he wore the shoe during the 2010-2011 NBA season when he won his fifth championship with the Los Angeles Lakers. Following Kobe's tragic death in 2020, the Kobe 6 has become even more popular as a tribute to his legacy.
Overall, the Nike Kobe 6 is considered to be one of the greatest basketball sneakers of all time, thanks to its innovative design, performance on the court, and unique style.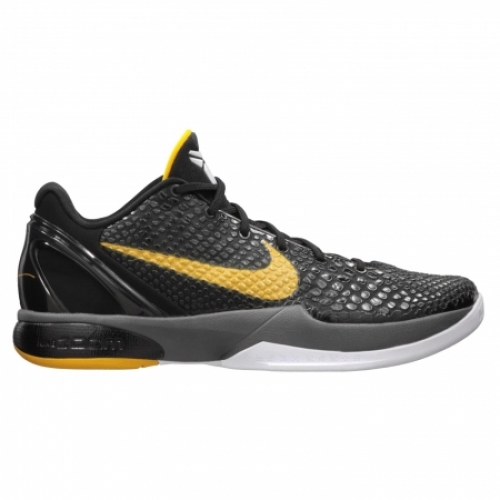 Popular players wearing Nike Kobe 6